Our Designations

CFP®
For more than 30 years, the CERTIFIED FINANCIAL PLANNER™ certification has been the standard of excellence in financial planning. CFP® professionals meet rigorous education, training and ethical standards, and are committed to serving their clients' best interests today to prepare them for a more secure tomorrow.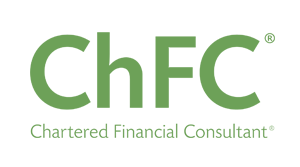 ChFC®
Designed for immediate, real-world application, the financial planning strategies taught in the Chartered Financial Consultant®(ChFC®) program prepare designees to advise a full range of potential clients on a diverse set of financial matters.

CLU®
For nearly 100 years, the Chartered Life Underwriter® (CLU®) designation has helped insurance and financial professionals seeking the knowledge they need to succeed in the life insurance field. Through the program, designees gain an in-depth understanding of the practical, legal, and ethical aspects of life insurance and learn how to provide the best solutions to a modern and diverse clientele facing a range of risks and financial situations.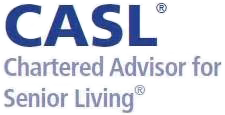 CASL®
The Chartered Advisor in Senior Living® (CASL®) designation shows a commitment to helping aging clients achieve financial security now and into the future. The CASL® helps designees lead clients from middle age through retirement and assist them with the management, preservation, and transfer of wealth.

CLF®
The Chartered Leadership Fellow® (CLF®) program provides designees with the knowledge and tools they need to achieve key organizational goals, such as recruitment and retention, setting performance standards, and developing business plans. The curriculum features an effective mix of relevant business courses to prepare designees for today's leadership challenges and create a culture of success in their organization.
This information provided by The American College and the CFP® Board as a public service.