Meet Our Team
Qualified Professionals.
Quality Solutions
Founding Partners
Our Team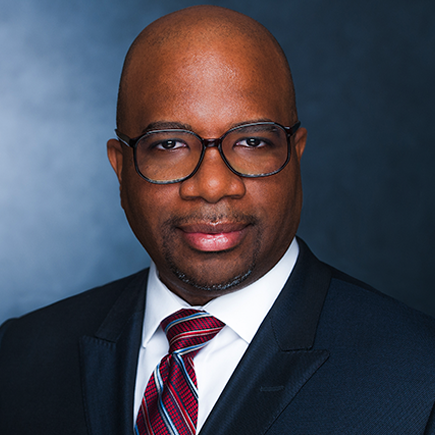 Founding Partner/Financial Advisor
Broderick L. Young is a Founding Partner and Financial Advisor at Reveal Wealth, a Maryland-based wealth management and financial planning firm. He graduated with honors from the University of Florida with a B.S. in Finance and Insurance. He has earned the designations of Certified Financial Planner®, Chartered Life Underwriter®, Chartered Financial Consultant®, Chartered Leadership Fellow®, and Chartered Advisor for Senior Living®. He also holds a series 7, 63, 24 and is an Investment Advisor Representative with Eagle Strategies, LLC.
Broderick began his financial services career in 2000 with the New York Life Insurance Company as an agent and registered representative with NYLIFE Securities, LLC. He earned the honor of Leading New Agent in 2001, and 2002 before transitioning into a leadership role within the organization, one that allowed him to cultivate his passion to coach and develop others.
Broderick has spent over 15 years of his career traveling the country as a subject matter expert. Helping advisors and their high net worth clients plan to achieve their financial goals. His areas of expertise include risk management, business succession, tax diversification, retirement, investment, and estate planning.
Along with being a top tier professional that is admired by his peers, Broderick is an author who has also quickly become a sought after speaker. Broderick resides in Columbia, MD with his wife Nicolette and enjoys traveling with his family, exercising on his Peloton, and writing.
CA License #4029991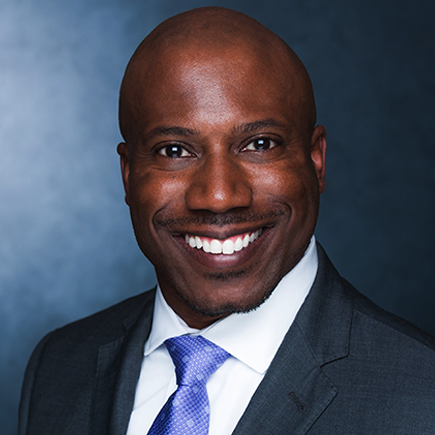 Al Johnson
Founding Partner/Financial Advisor
Al Johnson is a Founding Partner and Financial Advisor at Reveal Wealth, a Maryland-based wealth management and financial planning firm.
Al is a Licensed Registered Representative with NYLIFE Securities holding FINRA licenses Series 6, 7, 26, 63, and 66, as well as being an Investment Advisor Representative for Eagle Strategies, LLC.
Beginning his financial services career with New York Life in 2009, Al has ranked up many achievements, and served in many roles throughout his tenure. Those achievements began with being named Greater Washington's "Rookie of the Year" ranking #1 out of 82 agents that year and becoming the first African American to do so in the office's almost 100-year history. He followed that up by being recognized as a repeat New York Life Council Member (an achievement reserved for the company's top producers) and becoming a member of the MDRT (Million Dollar Round Table)*. The last 5 years of Al's career have been on the corporate side of the business with New York Life, coaching and developing advisors to grow and succeed.
Al has always had a passion for making a difference in the lives of others, and his role as a Financial Advisor allows him to fulfill his passion by empowering his clients with the knowledge and clarity needed to take control of their financial futures.
A holistic planning philosophy, with a great blend of insurance and investment knowledge have made Al a highly sought-after resource, while attention to detail, sound listening skills, and great empathy have made him highly referable among his clients and business partners.
Al resides in Laurel, MD with his wife Sailis and son Clarkson. When not working he can be found spending time with his family, reading, exercising on the Peloton, or on the golf course.
CA License #4031731
Jevertus "JB" Burnett
Financial Services Professional
Jevertus Demarcus Burnett is a licensed and registered financial professional that has a passion for financial education and life-long learning.
Mr. Burnett assists successful professionals, families, and business owners with tax-efficient wealth accumulation solutions to address their concerns about long-term financial security, and in doing so has obtained the following professional licensure to better serve his clients and community: Life & Health Insurance License (multiple states), Securities License (Series 6 & 63), Certified Financial Educator (FDIC & Credit Smart). He is currently working to obtain additional licenses and certifications to expand his services.
Mr. Burnett helps clients establish financial security by challenging them to make suitable decisions with their money. After 11 years of working with government agencies, and holding a management position at a Fortune 500 company, Mr. Burnett decided to leverage his experience to start a financial services career, that would allow him to serve, all while continuing to build meaningful and lasting relationships with people in and around his community.
Mr. Burnett is very involved in the communities that make up the Upstate South Carolina Region. He is an office holding Board member of Soteria Community Development & The Watering Hole, where he assists in fundraising, and event planning, while serving as a mentor.
Mr. Burnett is also an active member of The Community Group, Volunteer head basketball coach for Our Lady of The Rosary School, Junior Achievers volunteer, Partner Volunteer with Lakeview Middle School working with 6th, 7th, and 8th-grade males to accomplish their dreams and inspire greatness. Mr. Burnett is also a Partner Volunteer with Carolina High School and Communities in Schools of the Upstate, while also serving as Worship Pastor of Faith Alive Church.
Most Importantly, he is married to his beautiful wife Courtney and they have two amazing children Savannah and Joshua.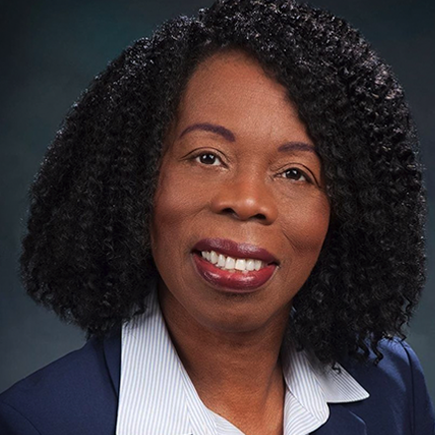 Hepsie Bohman, MS
Insurance Professional
Hepsie brings many years of passionate service helping people reach their life goals. She started helping clients achieve their nutritional goals after graduating from Hunter College with a Master's of Science in Nutrition. Through a very methodological approach, she empowered a wide array of clients to achieve optimum results through healthy diets. She brings the same passion to helping clients manage their financial assets to build generational wealth. She has a strong instinct for listening keenly to specific needs in order to establish financial goals for today, tomorrow and the next generation. She enjoys travel with her husband and sons who speak Danish, German, and Mandarin Chinese. She enjoys giving back to the community and is part of several non-profit boards helping with youth education and women's issues. She is looking forward to working with you to reach your financial goals.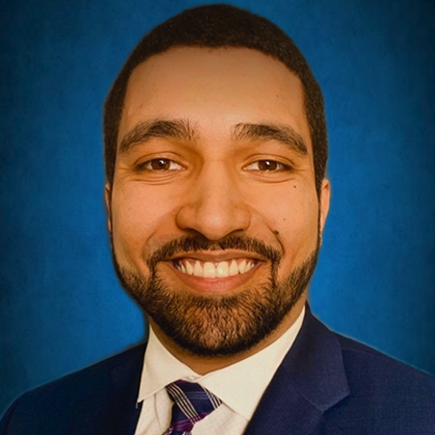 Richard Rivera
Director of Operations
Rich is Reveal Wealth's Director of Operations. He started his career in financial services after graduating from the Smith School of Business at UMD in 2016. He went on to acquire the life & health license, series 6, series 63, series 66, and series 7 licenses. After 5 years and hundreds of families served, Rich developed a burning desire to add more value to his clients as a life coach. He started Internally Rich Coaching in 2021 with a mission to raise the collective consciousness of humanity. As a coach, Rich provides a safe space for his clients to be their most authentic and vulnerable selves, to work through their fears and limiting beliefs, and to make the tangible and intangible shifts necessary to create abundance in every area of their lives.
After starting his coaching business, Rich moved into the Director of Operations role with Reveal Wealth. Although no longer in an advisor role, he is still very passionate about holistic financial planning. In addition to his role as DOO, Rich is also the in-house mindset coach for Reveal, bringing a high level of intention and energy into every meeting and being a resource to our advisors to show up as their best selves every day. Rich is committed to making sure that our advisors and our clients are taken care of at a level unmatched in the financial services industry. He strives to make sure that every client feels like the only client of Reveal Wealth.
Ferris Dean
Financial Services Professional
Ferris Dean is an Financial Services Professional at Reveal Wealth and a Graduate of the University of Maryland Eastern Shore. Ferris brings a wealth of experience from his 7 plus years in the financial services industry working for such companies as Liberty Mutual, Bank of America, and Farmers Insurance. In 2018 transitioned to New York Life as an Agent.
Ferris is motivated to help people navigate the uncertainties of life through empathy and conviction. He is committed to helping clients achieve their goals and guide them down the path of success. Ferris has built his business by helping everyday people with backgrounds that range from Young professionals, Business owners, Families, Attorneys, and Doctors.
Ferris is highly devoted to being able to help clients with their financial needs and is currently studying for the SIE and Series 6 licenses in order to be able to expand his offerings.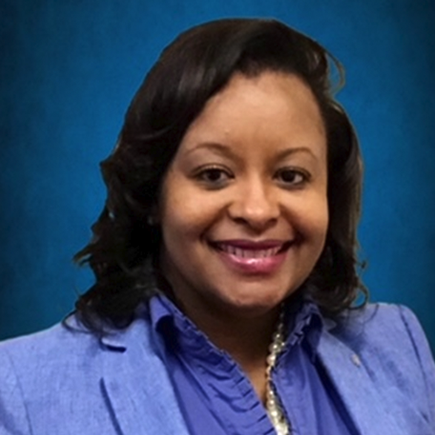 M. Felicia Craig-Littlejohn
Financial Services Professional
M. Felicia Craig-Littlejohn is a Financial Professional at Reveal Wealth. Felicia has been serving clients and retirees for over seventeen (17) years and has successfully established herself to become a resource for the Southeast region. She services private and public institutions, business owners, pre-retirees, retirees, and other individuals by delivering client-centered and priority-driven financial solutions.
Felicia holds a Bachelor of Science degree in Business Management from the University of South Carolina Spartanburg and has served on many advisory boards in Greenville, SC. She is a member of several organizations; including the United Way Advisory Board and Campaign Cabinet Member, as well as an officer and member of Epsilon Beta Omega Chapter of Alpha Kappa Alpha Sorority, Inc. As a result, she has received several commendations from various organizations for her civic and philanthropic efforts and she continues to promote economic development and financial empowerment for the community.
P. Danyale Thomas
Financial Services Professional
P. Danyale Thomas is a beauty industry veteran, born to beauty industry parents. In 2008, she founded Seattle's first natural hair salon, where she led a team of exceptional stylists and superior support staff and was honored with the title of King 5 best hair salon.
Her days behind the chair have ended, but her passion and enthusiasm for connecting and supporting her community while delivering world-class service remain.
After 25+ years of trailblazing her entrepreneurial path, she joined New York Life Insurance Company, and in 2021 became a Financial Services Professional at Reveal Wealth.
In this role, she is able to help women business owners, entrepreneurs and families understand their options for achieving their financial goals. One of her core principles that she often shares with her clients is "Start now, with exactly what you have, from exactly where you are". Danyale believes this is the key to achieving any goal and is thankful to be able to guide her clients along that journey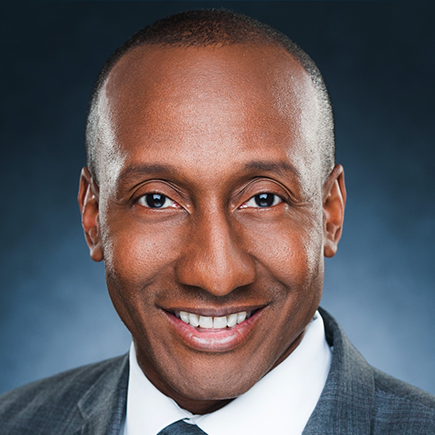 Chris Turner
Financial Advisor
Chris is a Financial Advisor at Reveal Wealth. Originally from St Louis MO. He specializes in working with professionals and business owners. Many of his clients are assistant Physicians Nurse practitioners and therapists.
Originally from St Louis MO. Chris graduated from Oral Roberts University in Tulsa OK, and found his love for finance while in college after being inspired by the story of Greenwood district. (Original Black Wallstreet)
Chris joined New York Life Insurance Company in 2014. Knowing he wanted to be in the industry, Chris interviewed with many companies but chose New York Life because of its emphasis on bridging the racial wealth gap. After getting a quick start to his career, he was promoted. He severed 3 years in management where he earned "Partner of the Year" for the Greater Atlanta general office in 2018. Towards the end of 2019, he decided to further grow his career by working with clients face to face.
As a Financial Advisor Chris currently holds a Finra Series 6,63,7, and 66. His motto is to help his clients face their financial fears through a blend of education and therapy. Brining their outlook on finances from labor to love.
Chris resides in Atlanta with his 3 children Layla, Axel, and Brooke. He is on the board of Academy M, LLC a nonprofit mentoring program that helps bridge the gap between baby boomers and Gen Y and Z. He is also a member of the Onerace Movement, a leading Christian organization promoting racial reconciliation.